---
Interested in becoming a sponsor of the 2017 event? Download our 2017 Auburn Triathlon Sponsorship packet for more information.
Contact us today: sponsorship@auburntriathlon.com
---
The Auburn Triathlon would like to thank the following sponsors for generously supporting the races of the Auburn Triathlon.
Platinum Level
Apollo Energy Corporation
"Apollo runs with the wind."
Apollo Energy Corporation is a small wind energy developer focused on bringing the big island of Hawaii clean, renewable energy. It's subsidiary, Tawhiri Power LLC, is owner/operator of the Pakini Nui wind farm, a 21 MW facility located near South Point on the Big Island.
Rocklin Endurance Sports
Rocklin Endurance Sports has been one Auburn Triathlon's most loyal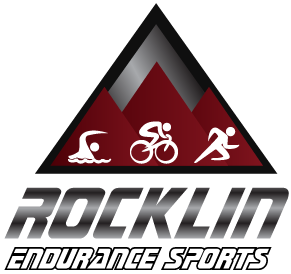 sponsors. They are the official sponsor of the Auburn Triathlon Swim Course as well as partnering sponsor for the Auburn Triathlon Run Course

The mission of Rocklin Endurance Sports is to provide our local endurance sports community a place to learn, share, and make the best choices in gear and apparel They offer precision bike fitting and bike service in a relaxed environment. Clinics focus on enhancing performance and joy along the journey. They are the starting and finishing point for local athletes out for a run or ride.
Bicycle Emporium

Bicycle Emporium is another long time loyal sponsor of our Auburn Triathlon Bike Course!
Bill Morengo and his crew will be out race day as bike mechanics at T1 and on the course as well as a sag wagon.  Bill has been a very loyal sponsor for the Auburn Triathlon for years,  please visit him for any bike needs you may have.
Full service pro bike shop in Auburn, located conveniently on Hwy 49/Grass Valley Hwy, just 1/4 mile North of I-80. Contact them to ship your bike home hassle free, race weekend tuneups, or great sales and service any time!
XTERRA WETSUITS
XTERRA WETSUITS  is providing all registered athletes 60% off selected wet suit items such as Lava pants/shorts, speed suits, Volt, Vortex and Vector Pro.  Special discount offers will come monthly for other items outside those mentioned.  If you have registered you will receive Auburn Triathlon's special code.
XTERRA WETSUITS was born in San Diego – the birthplace of triathlon. With unparalleled design, we strive to offer the highest performing triathlon wetsuit at the best value. As a global leader in triathlon wetsuits, XTERRA WETSUITS provides speed, comfort, durability and buoyancy for dedicated triathletes.
Gold Level
De Soto Sport
De Soto Sport has been another long time sponsor for Auburn Triathlon. This year they are offering 40% off if you are a registered participant in the 2016 Auburn Triathlon. If you are registered and have not received the code please contact us.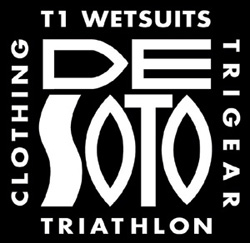 De Soto Sport (De Soto Clothing Company, Inc.) makes technical garments for men and women designed with comfort and style, most of which can be used for swimming, biking, and running, eliminating the need to change. De Soto also offers a complete line of workout apparel, accessories and gear all of which transcend well into many other sports and exercise. De Soto takes great pride in the fact that more than 95% of all De Soto products are made here in the USA. De Soto remains a small company with energetic, enthusiastic and friendly employees. Some are triathletes, some are not. The work environment, though casual in attire and filled with music, is extremely creative, constructive, and active.
Sierra Doctors Medical Group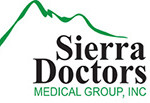 We value the importance of preventive health and well-being. Our goal is to help families achieve and maintain optimal health, growth and development through comprehensive and caring services. Sierra Doctors Medical Group is committed to providing quality care with a compassionate touch. Our goal is to keep you healthy as well as give you excellent care when you are sick or injured. We care for the whole you; mind, body and spirit.
Boost Swimming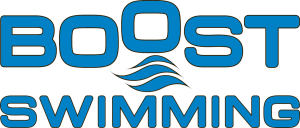 Boost Swimming will be executing the  swim start and will be leading our Swim Clinic for our Training Day on April 24, 2016.
Boost Swimming is committed to helping swimmers and triathletes of all ages and abilities to achieve their athletic goals. Our professional coaches are passionate about the sport of swimming and committed to dramatically  improving the swimming ability of our athletes in a fun and effective camp, clinic and personal instruction environment.
Our revolutionary teaching system breaks down swimming technique in the proper order, making teaching more effective and learning easier while providing for individual adaptation to best suit each athlete. Our state of the art personal training program utilizes training paces, optimal stroke counts and our revolutionary SCORE SWIM TRAINING® making preparation more fun, purposeful and effective.
Stay tuned for a schedule of their Freestyle Clinics for 2016.
Nature's Bakery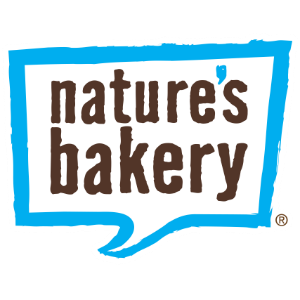 Nature's Bakery will once again be providing the energy bars for our event.  You will each receive a bar in your goody bag as well as there will be bars out on course and possibly boxes to be raffled off in our raffle.
At the start of the natural foods movement in the 1960's, Richard Marson decided to open a bakery that championed all natural ingredients—a new concept back in the day. With a marvelous entrepreneurial spirit and passion in his baking, Richard created a successful family bakery.
Dave Marson, Richard's son, shared his father's zeal and chose to make the family bakery his life's work as well. He spent several decades honing his skills as a baker before acting on an idea he had been exploring for years.
In 2010, Dave partnered with his son Sam to create Nature's Bakery with mission of making delicious convenient on-the-go snacks and foods that complement health conscious living and everyday active lifestyles.
Raley's Family Store
Raley's Family Store – For food. For family. For you. We are happy to have Raley's Family Store of Auburn as a sponsor. Their support will be found on the course with water for the cyclists and then water, fruit, cookies etc at the finish. This is awesome to have the local support. Thank you Raley's for your support. Shop Raley's for all your needs whether food, drink, and miscellaneous racer and family needs.
Raley's, 13384 Lincoln Way, Auburn, CA 95603
Placer Private Physicians – Dr. Rich Lichti

Imagine a medical practice where you have direct communication with your physician when it is convenient for you. An office that is free of the rushed and impersonal environment typical of medical care today. A place where you can spend the time you need with your doctor to have your questions and concerns thoroughly addressed. A practice that utilizes advanced technology allowing you to save time and access your medical information easily.
Now stop imagining, and let Dr. Hedman and Dr. Lichti welcome you to Placer Private Physicians.
SUPPORTING PARTNERS
Alpenglow Sports of Tahoe City
Alpenglow Sports of Tahoe City is our proud sponsor for the Auburn Triathlon Run Course once again!

Alpenglow Sports of Tahoe City is an original California Mountain Shop that has been providing locals and visitors with inspiration, local knowledge and the best equipment to enjoy the great outdoors for over thirty-five years. Based in Tahoe City, Alpenglow Sports takes pride in being community-minded and socially and environmentally responsible to ensure Lake Tahoe stays one of the best places to play, visit, and live in California.
Visit Placer
Visitor's Guide to Placer County, California: Located on 1,400 square miles of the most beautiful and diverse geography in Northern California, Placer County stretches for a hundred miles from urban South Placer, through Western Placer, to the High Sierras of North Lake Tahoe and the Nevada state line.
Within its borders picturesque farm land and Gold-Rush era towns dot the oak-covered foothills. Craggy peaks, forests, tumbling rivers and clear alpine lakes create the natural beauty of the High Country.
Placer County is a continent within a county because of its diversity.
Outdoor enthusiasts thrill at the County's abundance of year-round recreational activities, while others marvel at the array of galleries, theater, musical and festival events. Shoppers love the large selection of boutiques, specialty shops and farmers markets. Everyone enjoys the variety of restaurant choices from fine cuisine to family style dining, and the range of lodging and accommodations from the luxurious to quaint and romantic.
Whether you come for lunch or a lifetime, we invite you to visit and discover Placer County for yourself.