---
Interested in becoming a sponsor of the 2017 event? Download our 2017 Auburn Triathlon Sponsorship packet for more information.
Contact Colleen at konaleen@tahoepeakendurance.com with interest.
---
The 2016 Auburn Triathlon would like to thank the following sponsors for generously supporting the races of the Auburn Triathlon.
Gold Level
Apollo Energy Corporation
"Apollo runs with the wind."
Apollo Energy Corporation is a small wind energy developer focused on bringing the big island of Hawaii clean, renewable energy. It's subsidiary, Tawhiri Power LLC, is owner/operator of the Pakini Nui wind farm, a 21 MW facility located near South Point on the Big Island.
Rocklin Endurance Sports
Swim Course Sponsor and Run Course Sponsor
Rocklin Endurance Sports has been one Auburn Triathlon's most loyal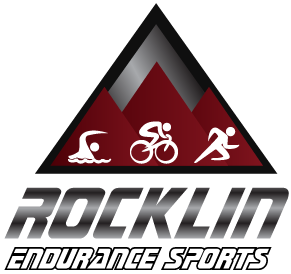 sponsors. They are the official sponsor of the Auburn Triathlon Swim Course as well as partnering sponsor for the Auburn Triathlon Run Course

The mission of Rocklin Endurance Sports is to provide our local endurance sports community a place to learn, share, and make the best choices in gear and apparel They offer precision bike fitting and bike service in a relaxed environment. Clinics focus on enhancing performance and joy along the journey. They are the starting and finishing point for local athletes out for a run or ride.
Bicycle Emporium
Bike Course Sponsor

Bicycle Emporium is another long time loyal sponsor of our Auburn Triathlon Bike Course!
Bill Morengo and his crew will be out race day as bike mechanics at T1 and on the course as well as a sag wagon.  Bill has been a very loyal sponsor for the Auburn Triathlon for years,  please visit him for any bike needs you may have.
Full service pro bike shop in Auburn, located conveniently on Hwy 49/Grass Valley Hwy, just 1/4 mile North of I-80. Contact them to ship your bike home hassle free, race weekend tuneups, or great sales and service any time!
Run Course Sponsors
Altra Running
Altra Running teamed up with Rocklin Endurance Sports and Alpenglow Sports of Tahoe City to sponsor the run course.
What began as experimental shoe alterations has transformed into the only shoe company to provide a cushioned Zero Drop™ platform and FootShape™ toe box. This innovative combo promotes low-impact technique and allows your feet to remain in a natural, relaxed position across every terrain.
Visit altrarunning.com to learn more. To try a pair on, visit Rocklin Endurance Sport. or Alpenglow Sports of Tahoe City
Alpenglow Sports of Tahoe City
Alpenglow Sports of Tahoe City is our proud sponsor for the Auburn Triathlon Run Course once again!

Alpenglow Sports of Tahoe City is an original California Mountain Shop that has been providing locals and visitors with inspiration, local knowledge and the best equipment to enjoy the great outdoors for over thirty-five years. Based in Tahoe City, Alpenglow Sports takes pride in being community-minded and socially and environmentally responsible to ensure Lake Tahoe stays one of the best places to play, visit, and live in California.
Silver Level
Gatorade Endurance Formula
Your race is getting closer and you're training hard to perform at your best. As you prepare for race day, train with Gatorade Endurance Formula – the sports drink that will hydrate you on course.
Gatorade Endurance Formula is scientifically formulated to meet the needs of endurance athletes. It contains a five-electrolyte blend including nearly twice the sodium (200 mg) and more than three times the potassium (90 mg) compared to original Gatorade Thirst Quencher. Drink Gatorade Endurance Formula to help sustain hydration, maintian proper fluid balance and help replace key electrolytes lost in sweat during long distance training and racing.
Klean Kanteen®
We are excited to have Klean Kanteen® as a sponsor once again. I believe they were one of Auburn Triathlon's first sponsors.
"It's a very different world today than in 2004 when we sold our first Klean Kanteen®. Seven short years later, the idea of durable, safe reusable bottles has taken firm hold, and finally provides a meaningful counterpoint to single-use containers and even cheap plastic reusables.
Our mission continues to evolve and our product line will continue to expand to include a wider range of sustainable, reusable solutions.
Our goal is simple: to provide affordable, safe, healthy, products that encourage health, sustainability and environmental awareness."
De Soto Sport
De Soto Sport has been another long time sponsor for Auburn Triathlon. This year they are offering 40% off if you are a registered participant in the 2016 Auburn Triathlon. If you are registered and have not received the code please contact us.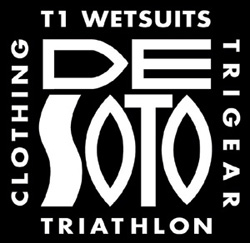 De Soto Sport (De Soto Clothing Company, Inc.) makes technical garments for men and women designed with comfort and style, most of which can be used for swimming, biking, and running, eliminating the need to change. De Soto also offers a complete line of workout apparel, accessories and gear all of which transcend well into many other sports and exercise. De Soto takes great pride in the fact that more than 95% of all De Soto products are made here in the USA. De Soto remains a small company with energetic, enthusiastic and friendly employees. Some are triathletes, some are not. The work environment, though casual in attire and filled with music, is extremely creative, constructive, and active.
SLS3
SLS3 will be providing $25 Gift Certificates towards our raffle prizes and awards
In 2004 two German pro triathletes met, fell in love and with only passion and very little money started a business that is now known as SLS3. (That's the short version)…"But really, although corny it's how it began. With years of swimming and triathlon under our belts along with academic backgrounds in business, sports physiology, nutrition, and a passion to pass on what we learned and know how to do best we founded our business for triathlon race apparel and compression gear. In the beginning we only made a suit, short, top and one kind of compression socks. The reasons were: that's what you need to do a triathlon, and we didn't have more money. Those 4 items though were made with great care, attention to detail, German precision and a hefty dose of passion for the sport.
Every item we create now is thought through and developed from scratch, thoroughly tested by us and then, if deemed awesome, put into production. The majority of our products is made in the USA. It is very important to us to keep our carbon footprint small, create and sustain jobs, and help other small businesses by partnering with them.
We choose our materials and trims with great care, we oversee the production from start to end, and our quality check is feared because we control everything that comes in. In our eyes it is the only way to achieve our defectives return rate which is less than 0.5%."
VFuel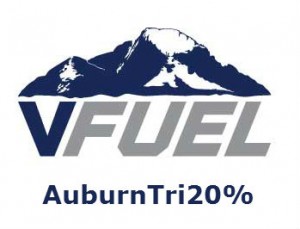 VFuel was founded in 2011 by friends and ultra runners in Estes Park, CO.
Over the course of several years, through extensive research, testing, and field use, we developed our own endurance gel that did more than just give a quick spot of energy or put unnecessary "trendy" ingredients inside just for the sake of having them. We recognized the three requests that endurance athletes have of their sports nutrition; taste, quality, and performance. Nothing out there truly had all three from an endurance athletes perspective, and we wanted to change that. Runners, triathletes, cyclists, etc, devote so much time and effort into their passion, why shouldn't they expect a product that gives it all to them?
VFuel does just that. We spent several years fine tuning the ingredients for optimal performance based both on the science behind each ingredient and actual field testing through training and racing for races such as the Leadville 100, Hardrock 100, Ironman, Bighorn Mountain 100, Bear 100, and Rocky Raccoon 100, as well as many shorter races at every distance. This was definitely a team effort and what resulted was a gel that not only tastes fantastic, but uses high quality ingredients, and performs better than any 'energy' gel out there. Our lab coats are tech shirts and running shorts, our lab spans the trails, mountains, races, bike paths, and open spaces in our back yard. Our office is lit by the sun and the moon, cooled by the rain and the wind, and warmed by sunny Colorado days. It is here that we developed VFuel.
Sierra Doctors Medical Group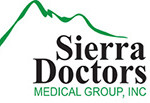 We value the importance of preventive health and well-being. Our goal is to help families achieve and maintain optimal health, growth and development through comprehensive and caring services. Sierra Doctors Medical Group is committed to providing quality care with a compassionate touch. Our goal is to keep you healthy as well as give you excellent care when you are sick or injured. We care for the whole you; mind, body and spirit.
Bronze Level
Knee Deep Brewing Company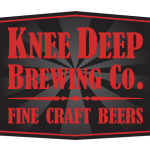 Knee Deep Brewing Company will be once again pouring the beer this year. We are so excited to have a local Auburn Brewery come share with us their tasty beers. Nothing like a cold beverage like a beer after a hard tough race. You earned it!

Brewmaster, Jeremy Warren (aka the Hoptologist) is a graduate of the University of Nevada Reno. He has been brewing since 2006.
In June 2010 Jeremy founded Knee Deep Brewing Company, LLC. For the first few months of operation, Jeremy was "contract brewing" his beers at Mt. Tallac Brewing in beautiful Lake Tahoe and selling kegs exclusively into the Northern Nevada (Reno) market. In the fall of 2010, Jeremy and Jerry Moore (our CEO & Janitor) met, sampled a few of Jeremy's creations and ultimately agreed to work together to get more than "Knee Deep" in a premium craft beer brewery.
In his relatively short brewing history, Jeremy has produced over 40 different beers. Jeremy's brews have received several awards; most recently our Hoptologist DIPA took the Gold Medal earlier this year at The Bistro 14th Annual DIPA Festival. Jeremy and Knee Deep Brewing Company have a rapidly growing reputation and are becoming known for their unique blends and creative outlook on brewing. They take pride in their reputation and strive to continue brewing outstanding craft beers.
If in the Auburn area training or passing through be sure to check out Knee Deep they are located at:
13395 New Airport Rd., Ste. H
Auburn, CA 95602
Phone: (530) 797-HOPS
Boost Swimming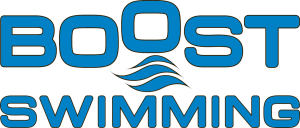 Boost Swimming will be executing the  swim start and will be leading our Swim Clinic for our Training Day on April 24, 2016.
Boost Swimming is committed to helping swimmers and triathletes of all ages and abilities to achieve their athletic goals. Our professional coaches are passionate about the sport of swimming and committed to dramatically  improving the swimming ability of our athletes in a fun and effective camp, clinic and personal instruction environment.
Our revolutionary teaching system breaks down swimming technique in the proper order, making teaching more effective and learning easier while providing for individual adaptation to best suit each athlete. Our state of the art personal training program utilizes training paces, optimal stroke counts and our revolutionary SCORE SWIM TRAINING® making preparation more fun, purposeful and effective.
Stay tuned for a schedule of their Freestyle Clinics for 2016.
XTERRA WETSUITS
XTERRA WETSUITS  is providing all registered athletes 60% off selected wet suit items such as Lava pants/shorts, speed suits, Volt, Vortex and Vector Pro.  Special discount offers will come monthly for other items outside those mentioned.  If you have registered you will receive Auburn Triathlon's special code.
XTERRA WETSUITS was born in San Diego – the birthplace of triathlon. With unparalleled design, we strive to offer the highest performing triathlon wetsuit at the best value. As a global leader in triathlon wetsuits, XTERRA WETSUITS provides speed, comfort, durability and buoyancy for dedicated triathletes.
Nature's Bakery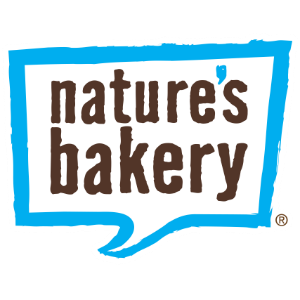 Nature's Bakery will once again be providing the energy bars for our event.  You will each receive a bar in your goody bag as well as there will be bars out on course and possibly boxes to be raffled off in our raffle.
At the start of the natural foods movement in the 1960's, Richard Marson decided to open a bakery that championed all natural ingredients—a new concept back in the day. With a marvelous entrepreneurial spirit and passion in his baking, Richard created a successful family bakery.
Dave Marson, Richard's son, shared his father's zeal and chose to make the family bakery his life's work as well. He spent several decades honing his skills as a baker before acting on an idea he had been exploring for years.
In 2010, Dave partnered with his son Sam to create Nature's Bakery with mission of making delicious convenient on-the-go snacks and foods that complement health conscious living and everyday active lifestyles.
Raley's Family Store
Raley's Family Store – For food. For family. For you. We are happy to have Raley's Family Store of Auburn as a sponsor. Their support will be found on the course with water for the cyclists and then water, fruit, cookies etc at the finish. This is awesome to have the local support. Thank you Raley's for your support. Shop Raley's for all your needs whether food, drink, and miscellaneous racer and family needs.
Raley's, 13384 Lincoln Way, Auburn, CA 95603
Placer Private Physicians – Dr. Rich Lichti

Imagine a medical practice where you have direct communication with your physician when it is convenient for you. An office that is free of the rushed and impersonal environment typical of medical care today. A place where you can spend the time you need with your doctor to have your questions and concerns thoroughly addressed. A practice that utilizes advanced technology allowing you to save time and access your medical information easily.
Now stop imagining, and let Dr. Hedman and Dr. Lichti welcome you to Placer Private Physicians.
Visit Placer
Visitor's Guide to Placer County, California: Located on 1,400 square miles of the most beautiful and diverse geography in Northern California, Placer County stretches for a hundred miles from urban South Placer, through Western Placer, to the High Sierras of North Lake Tahoe and the Nevada state line.
Within its borders picturesque farm land and Gold-Rush era towns dot the oak-covered foothills. Craggy peaks, forests, tumbling rivers and clear alpine lakes create the natural beauty of the High Country.
Placer County is a continent within a county because of its diversity.
Outdoor enthusiasts thrill at the County's abundance of year-round recreational activities, while others marvel at the array of galleries, theater, musical and festival events. Shoppers love the large selection of boutiques, specialty shops and farmers markets. Everyone enjoys the variety of restaurant choices from fine cuisine to family style dining, and the range of lodging and accommodations from the luxurious to quaint and romantic.
Whether you come for lunch or a lifetime, we invite you to visit and discover Placer County for yourself.
SUPPORTING PARTNERS
The Auburn Holiday Inn® Hotel Auburn
120 Grass Valley Highway
Auburn, CA 95603
(530) 887-8787
This certified green hotel, is located in the foothills of the Sierra Mountain along historic Hwy. 49 and I-80. This region features the beauty of the Sierra Nevada Mountains and the rich history of the early settlers and gold miners. Sutter's Mill, Grass Valley, and Placerville, CA are close by. Our location lets you unwind in the serene foothills and enjoy the small-town charm of Auburn. Our hotel features free high-speed wireless Internet access and a business center to keep you productive.
Directions: Exit I-80 west or east at Hwy 49. From eastbound 80, go Left, cross under freeway. (From westbound 80 you go straight off exit, across 49, and into the In 'N Out Burger and Hotel drive). Turn into In N Out Burger/Holiday Inn parking lot immediately adjacent to the North side of the freeway.
Reno Running Co.
Reno Running Co.  has been a supporting sponsor now for several years.  They provide many of the awesome raffle prizes we raffle off of which proceeds go to our non-profit volunteer groups.
Reno Running Co. is the premier specialty running store in Reno, Nevada and it has the premier and dedicated staff to back it up. Matt and Aimee Balzer opened Reno Running on September 20, 2011.
The pair built this company specifically to cater to the unique needs of Northern Nevada's and Northern Western California's active lifestyle community. Matt was second over all in the World's Toughest Half in 2013 and 2014, Reno Running Company provides great raffle prizes each year for our event.
TMak Sportswear

The Aprés Sport Dress is meant to go from the playing field to the rest of your life in one easy, no stopping transition. Who wants to stop celebrating to go home and change? Enjoy that finish line beverage or podium spot in feminine, sporty style. On the plane, on a train or on the go this dress is a super traveler too. Figure-flattering Aprés Sport Dresses are made of performance fabric in bright colors, so even if you're still sweaty, no one else will know. They're made by a woman athlete for women who are always on the go and want an alternative to yoga pants.
Barnana

We are the brand synonymous with bananas. Yeah, you may have guessed it. But why "Barnana®"? Great question! That's because we believe that the banana is mother nature's original energy bar. We've made 'em even more convenient and flavorful.
We are on a mission to end food waste on organic banana farms by upcycling the bananas that used to go to waste. When "imperfect" bananas have scuffs, are a little too ripe, or aren't the perfect size – they are typically rejected for export. We take these delicious bananas and turn them into snacks. Pretty cool, huh?
Packed full of potassium! Whether you're about to go for a run, got done lifting weights or you just need a healthy snack for your daily adventure – we got you. Cramping sucks, but you know what doesn't? Eating some tasty Barnana®