---
Interested in becoming a sponsor of the 2017 event? Download our 2017 Auburn Triathlon Sponsorship packet for more information.
Contact us today: sponsorship@auburntriathlon.com
---
Platinum Level
Apollo Energy Corporation
Apollo Energy Corporation is a small wind energy developer focused on bringing the big island of Hawaii clean, renewable energy. It's subsidiary, Tawhiri Power LLC, is owner/operator of the Pakini Nui wind farm, a 21 MW facility located near South Point on the Big Island.
"Apollo runs with the wind."
---
Rocklin Endurance Sports
Rocklin Endurance Sports has been one Auburn Triathlon's most loyal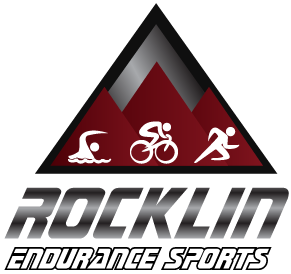 sponsors. They are the official sponsor of the Auburn Triathlon Swim Course as well as partnering sponsor for the Auburn Triathlon Run Course

The mission of Rocklin Endurance Sports is to provide our local endurance sports community a place to learn, share, and make the best choices in gear and apparel They offer precision bike fitting and bike service in a relaxed environment. Clinics focus on enhancing performance and joy along the journey. They are the starting and finishing point for local athletes out for a run or ride.
---
Bicycle Emporium

Bicycle Emporium is another long time loyal sponsor of our Auburn Triathlon Bike Course!
Bill Morengo and his crew will be out race day as bike mechanics at T1 and on the course as well as a sag wagon.  Bill has been a very loyal sponsor for the Auburn Triathlon for years,  please visit him for any bike needs you may have.
Full service pro bike shop in Auburn, located conveniently on Hwy 49/Grass Valley Hwy, just 1/4 mile North of I-80. Contact them to ship your bike home hassle free, race weekend tuneups, or great sales and service any time!
---
JAKROO CUSTOM APPAREL

Jakroo, founded in 1996, specializes in the design and manufacture of professional cycling and triathlon apparel. What started with clients from Switzerland has grown to be an international first class cycling apparel manufacturer, whose business is developing rapidly in Asia, Europe, and North America. With over 15 years of experience, JAKROO is dedicated to providing endurance athletes, worldwide, with the highest quality apparel. JAKROO pays the highest attention to the quality and functionality of each product. In addition to the JAKROO retail collection, we specialize in CUSTOM DESIGN. Need a Kit for yourself, team or company? Choose JAKROO!
---
XTERRA WETSUITS
XTERRA WETSUITS  is providing all registered athletes 60% off selected wet suit items such as Lava pants/shorts, speed suits, Volt, Vortex and Vector Pro.  Special discount offers will come monthly for other items outside those mentioned.  If you have registered you will receive Auburn Triathlon's special code.  XTERRA Wetsuits was born in San Diego – the birthplace of triathlon. With unparalleled design, we strive to offer the highest performing triathlon wetsuit at the best value. As a global leader in triathlon wetsuits, XTERRA WETSUITS provides speed, comfort, durability and buoyancy for dedicated triathletes.
---
SWIM OUTLET
SwimOutlet.com is the largest online specialty store for aquatics in the United States. The online retail store grew out of a dedication to providing the best goods and services to anyone interested in aquatic activities and sports. SwimOutlet.com has the largest selection for swimming, water polo, fashion, beach and surf! In addition to having an extensive selection and the lowest prices, SwimOutlet.com offers phenomenal customer service and fast shipping. The company has won the hearts of over two million happy customers who've helped spread the word on where to find the best deals. SwimOutlet.com's partners include the Fitter & Faster Swim Tour Presented by SwimOutlet.com, U.S. Masters Swimming, Multiple Sclerosis Association of America, U.S. Lifesaving Association, National Interscholastic Swim Coaches Association and USA Swimming's Make a Splash initiative.
---
SELECT PHYSICAL THERAPY
Select Physical Therapy will provide an exceptional patient care experience that promotes healing and recovery in a compassionate environment.
We deliver superior quality in all that we do.
We set high standards of performance for ourselves and for others. We provide superior services to our patients. We continually strive to uphold and improve our reputation for excellence.
We treat others as they would like to be treated.
We treat each other with respect and promote a positive environment where people feel valued. We are honest and open in our relationships and straightforward in our communications.
We are results-oriented and achieve our objectives.
We are focused and decisive in achieving our objectives and helping others achieve theirs. We accept responsibility for our decisions and actions. We are accountable for using our time, talents and resources effectively.
We are team players.
We work together to achieve company objectives. We do our share of the work on time and with superior quality. We share ideas and information. We give honest feedback and accept constructive criticism. We confront difficulties directly and maintain positive working relationships.
We are resourceful in overcoming obstacles.
We pride ourselves on finding creative solutions to meet challenges we encounter. We are open to change and handle pressure with poise. We are flexible, adaptable and able to learn from our experiences.
---
Gold Level
CLIF BAR

Clif Bar –  Committed to creating delicious, healthy food made in a way that respects and protects the places where people live, work and play; we use organic ingredients in all of our products. In addition to using only the highest quality ingredients available, we do not use artificial colors, flavors, sweeteners, preservatives or ingredients sourced from genetically-modified organisms.
On a journey towards sustainability, we work diligently to reduce our environmental footprint in all areas of the business from the field to the final product. We are guided by five equally-weighted bottom lines to sustain our people, brands, business, community and planet.
---
F2C NUTRITION
F2C Nutrition believes that it is important to deliver quality nutritional supplements. We believe cutting edge scientific research is vital to the development of our nutritional supplements. We believe what you fuel your body with should taste awesome! We believe everyone is an athlete not just a consumer. We believe it is important to invest in our athletes. We believe nutrition education is key to an athlete's performance and success. We believe that clean fuel is the only fuel worth using. We believe it is important to stand behind the quality of our products. We believe that when you use F2C Nutrition products you have the potential to improve your performance and success.
---
HONEY STINGER
Honey Stinger – SWEET, SIMPLE NECTAR.
We recognize athletes are looking for ways to optimize their performance, which is why we developed nutrition products that are made from real ingredients. We are firm believers that you are what you eat. Which is why we use wholesome, organic, non-GMO ingredients whenever possible. We also believe that what you eat should also taste great. Honey is one of our key ingredients not only because it is rich in carbohydrates but also because it is a delicious, sweet, simple nectar.
---
Sierra Doctors Medical Group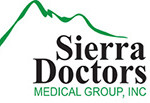 We value the importance of preventive health and well-being. Our goal is to help families achieve and maintain optimal health, growth and development through comprehensive and caring services. Sierra Doctors Medical Group is committed to providing quality care with a compassionate touch. Our goal is to keep you healthy as well as give you excellent care when you are sick or injured. We care for the whole you; mind, body and spirit.
---
Raley's Family Store
Raley's Family Store – For food. For family. For you. We are happy to have Raley's Family Store of Auburn as a sponsor. Their support will be found on the course with water for the cyclists and then water, fruit, cookies etc at the finish. This is awesome to have the local support. Thank you Raley's for your support. Shop Raley's for all your needs whether food, drink, and miscellaneous racer and family needs.
Raley's, 13384 Lincoln Way, Auburn, CA 95603
---
SUPPORTING PARTNERS
Alpenglow Sports of Tahoe City
Alpenglow Sports of Tahoe City is our proud sponsor for the Auburn Triathlon Run Course once again!

Alpenglow Sports of Tahoe City is an original California Mountain Shop that has been providing locals and visitors with inspiration, local knowledge and the best equipment to enjoy the great outdoors for over thirty-five years. Based in Tahoe City, Alpenglow Sports takes pride in being community-minded and socially and environmentally responsible to ensure Lake Tahoe stays one of the best places to play, visit, and live in California.
---
Visit Placer
Visitor's Guide to Placer County, California: Located on 1,400 square miles of the most beautiful and diverse geography in Northern California, Placer County stretches for a hundred miles from urban South Placer, through Western Placer, to the High Sierras of North Lake Tahoe and the Nevada state line.
Within its borders picturesque farm land and Gold-Rush era towns dot the oak-covered foothills. Craggy peaks, forests, tumbling rivers and clear alpine lakes create the natural beauty of the High Country.
Placer County is a continent within a county because of its diversity.
Outdoor enthusiasts thrill at the County's abundance of year-round recreational activities, while others marvel at the array of galleries, theater, musical and festival events. Shoppers love the large selection of boutiques, specialty shops and farmers markets. Everyone enjoys the variety of restaurant choices from fine cuisine to family style dining, and the range of lodging and accommodations from the luxurious to quaint and romantic.
Whether you come for lunch or a lifetime, we invite you to visit and discover Placer County for yourself.