Our Sponsors & Partners
---
Interested in becoming a sponsor of the 2018 event?
Contact us today: sponsorship@auburntriathlon.com
---
Platinum Level
Rocklin Endurance Sports
Rocklin Endurance Sports has been one Auburn Triathlon's most loyal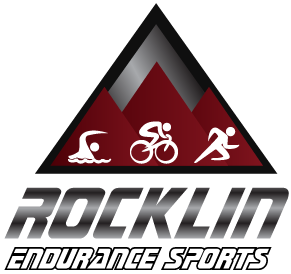 sponsors. They are the official sponsor of the Auburn Triathlon Swim Course as well as partnering sponsor for the Auburn Triathlon Run Course

The mission of Rocklin Endurance Sports is to provide our local endurance sports community a place to learn, share, and make the best choices in gear and apparel They offer precision bike fitting and bike service in a relaxed environment. Clinics focus on enhancing performance and joy along the journey. They are the starting and finishing point for local athletes out for a run or ride.
---
Bicycle Emporium

Bicycle Emporium is another long time loyal sponsor of our Auburn Triathlon Bike Course!
Bill Morengo and his crew will be out race day as bike mechanics at T1 and on the course as well as a sag wagon.  Bill has been a very loyal sponsor for the Auburn Triathlon for years,  please visit him for any bike needs you may have.
Full service pro bike shop in Auburn, located conveniently on Hwy 49/Grass Valley Hwy, just 1/4 mile North of I-80. Contact them to ship your bike home hassle free, race weekend tuneups, or great sales and service any time!
---
XTERRA WETSUITS
XTERRA WETSUITS  is providing all registered athletes 60% off selected wet suit items such as Lava pants/shorts, speed suits, Volt, Vortex and Vector Pro.  Special discount offers will come monthly for other items outside those mentioned.  If you have registered you will receive Auburn Triathlon's special code.  XTERRA Wetsuits was born in San Diego – the birthplace of triathlon. With unparalleled design, we strive to offer the highest performing triathlon wetsuit at the best value. As a global leader in triathlon wetsuits, XTERRA WETSUITS provides speed, comfort, durability and
---
Gold Level
---
Roper's Jewelers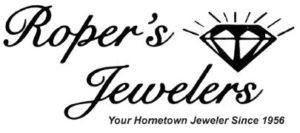 Roper's Jewelers is a family owned jewelry store with two locations in Auburn. Established in 1956, Roper' s Jewelers has been making jewelry dreams come true for 60 years. The secret to our longevity is quality merchandise and friendly, helpful staff. Roper's Jewelers is a fine jewelry store specializing in beautiful jewelry, estate jewelry, custom design and jewelry, clock and watch repair that are done on the premises. Above all else, Roper's Jeweler
---
Sierra Doctors Medical Group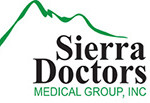 We value the importance of preventive health and well-being. Our goal is to help families achieve and maintain optimal health, growth and development through comprehensive and caring services. Sierra Doctors Medical Group is committed to providing quality care with a compassionate touch. Our goal is to keep you healthy as well as give you excellent care when you are sick or injured. We care for the whole you; mind, body and spirit.
---
Raley's Family Store
Raley's Family Store – For food. For family. For you. We are happy to have Raley's Family Store of Auburn as a sponsor. Their support will be found on the course with water for the cyclists and then water, fruit, cookies etc at the finish. This is awesome to have the local support. Thank you Raley's for your support. Shop Raley's for all your needs whether food, drink, and miscellaneous racer and family needs.
Raley's, 13384 Lincoln Way, Auburn, CA 95603
---
SUPPORTING PARTNERS
Alpenglow Sports of Tahoe City
Alpenglow Sports of Tahoe City is our proud sponsor for the Auburn Triathlon Run Course once again!

Alpenglow Sports of Tahoe City is an original California Mountain Shop that has been providing locals and visitors with inspiration, local knowledge and the best equipment to enjoy the great outdoors for over thirty-five years. Based in Tahoe City, Alpenglow Sports takes pride in being community-minded and socially and environmentally responsible to ensure Lake Tahoe stays one of the best places to play, visit, and live in California.
---
Visit Placer
Visitor's Guide to Placer County, California: Located on 1,400 square miles of the most beautiful and diverse geography in Northern California, Placer County stretches for a hundred miles from urban South Placer, through Western Placer, to the High Sierras of North Lake Tahoe and the Nevada state line.
Within its borders picturesque farm land and Gold-Rush era towns dot the oak-covered foothills. Craggy peaks, forests, tumbling rivers and clear alpine lakes create the natural beauty of the High Country.
Placer County is a continent within a county because of its diversity.
Outdoor enthusiasts thrill at the County's abundance of year-round recreational activities, while others marvel at the array of galleries, theater, musical and festival events. Shoppers love the large selection of boutiques, specialty shops and farmers markets. Everyone enjoys the variety of restaurant choices from fine cuisine to family style dining, and the range of lodging and accommodations from the luxurious to quaint and romantic.
Whether you come for lunch or a lifetime, we invite you to visit and discover Placer County for yourself.